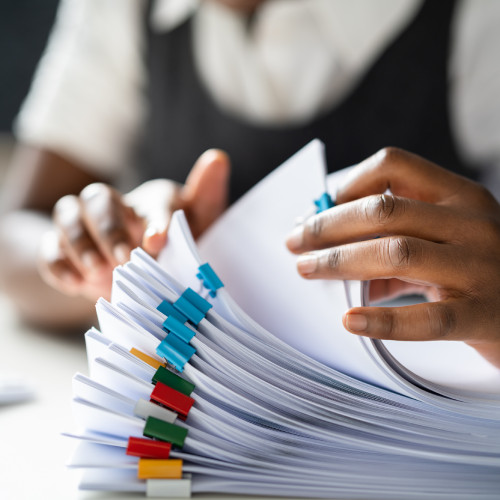 Gulf Coast Process offers multiple outsourcing solutions to facilities of all sizes; completely fulfilling all of your release of information needs. This is accomplished through a HIPAA-compliant process; ensuring all federal, state and local regulations towards patients' privacy are met.
Our proven methods save your office time and ease your office budget. We handle the request from start to finish, thus expediting the release of medical and billing records, including digital imaging requests. Eliminate the overhead of status calls to your office, searching and copying requested files, and the incoming traffic associated with record pickup. All records are released through our office by mail or electronic means, eliminating your associated paper costs.
Gulf Coast Process can schedule a convenient time to scan and fulfill your requested medical records. Depending on your volume, we can scan the documents at your facility on a weekly or biweekly basis.